Your Ophthalmology Center in Yverdon
Discover Centre Nord Vaudois d'Ophtalmologie and its team of ophthalmologist specialists at the service of patients.
Our entire team will be happy to welcome you in a warm and welcoming environment in Yverdon, offering you the most advanced techniques (Eye test, Eye control, Macular degeneration, Glaucoma screening, Cataract operation, Myopia operation, Laser therapy, etc.).
Our center welcomes you by appointment from Monday to Friday.
Dr Michael Martin
Dr Michael Martin and his team are pleased to welcome you to the premises of the Centre Nord Vaudois Ophtalmologie (CNVO).
We are available by appointment or on an emergency basis for medical consultations and ophthalmic surgery.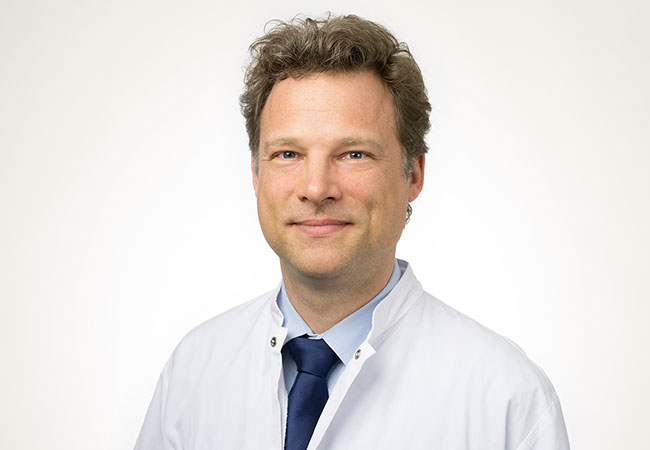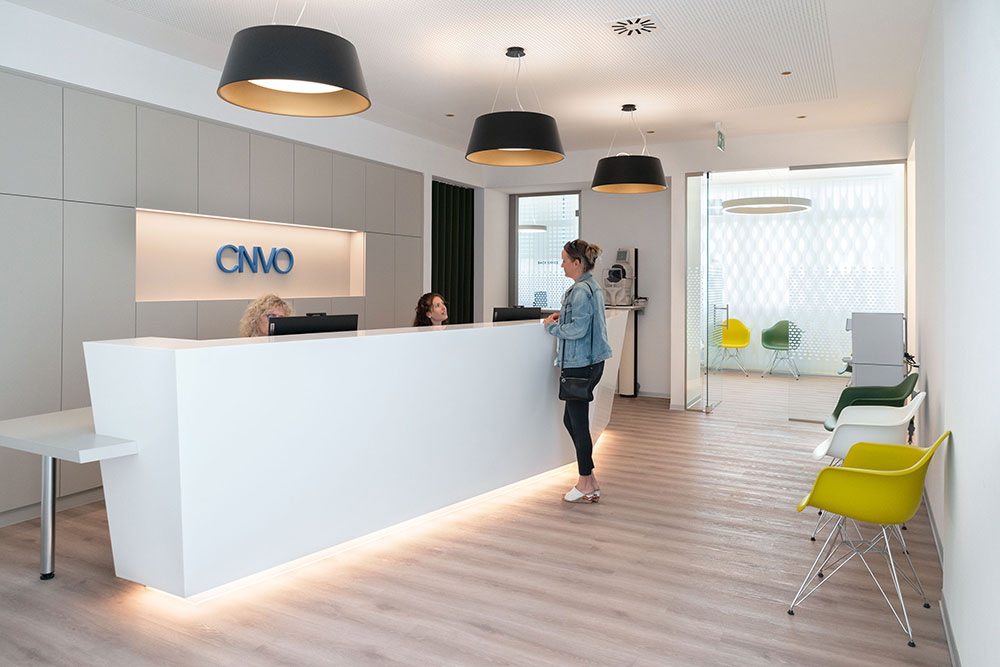 Ophthalmic Centre
The CNVO in Yverdon is a modern and versatile medical centre dedicated to ophthalmology.
As specialists experienced in the treatment of eye diseases, we examine the needs of your optical correction (glasses, lenses), take care of all your medical (age-related macular degeneration, glaucoma, diabetes...) and surgical (cataract, retina, eyelid and lacrimal surgery, refractive surgery, laser...) pathologies.
State-of-the-art equipment and diagnostics
The North Vaud Ophthalmology Centre has state-of-the-art equipment for the diagnosis and treatment of eye diseases.
Optical coherence tomography (OCT)
Conventional angiography
Angio-OCT without injection
Argon, Yag, SLT laser
Automated visual field
Ocular ultrasound
Room dedicated to intravitreal injections for the treatment of AMD and diabetes
In this way, your vision will be accurately assessed and the most suitable treatment for your specific situation can be offered.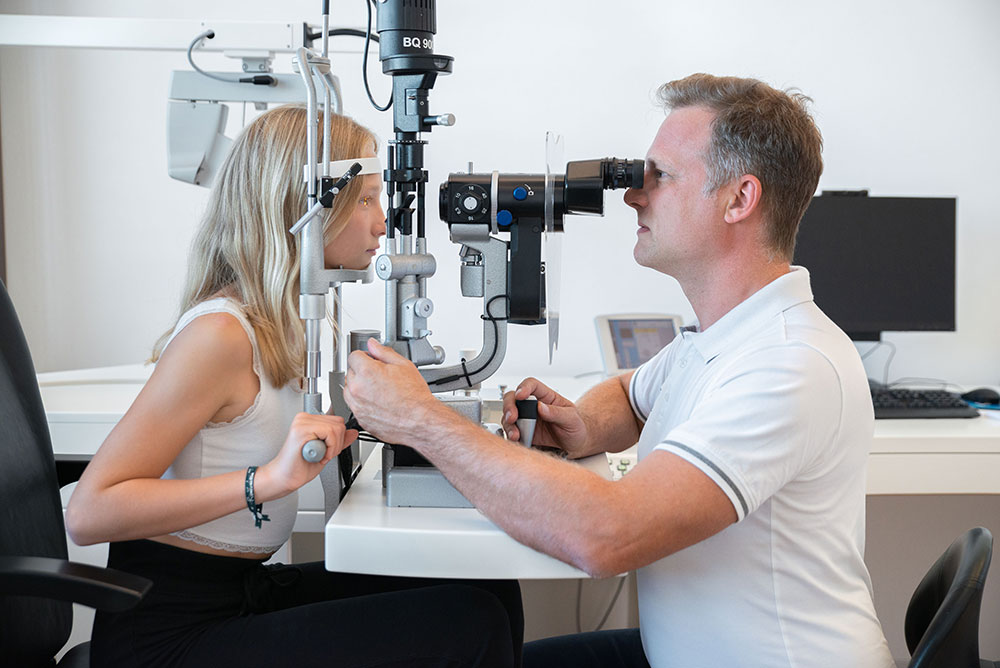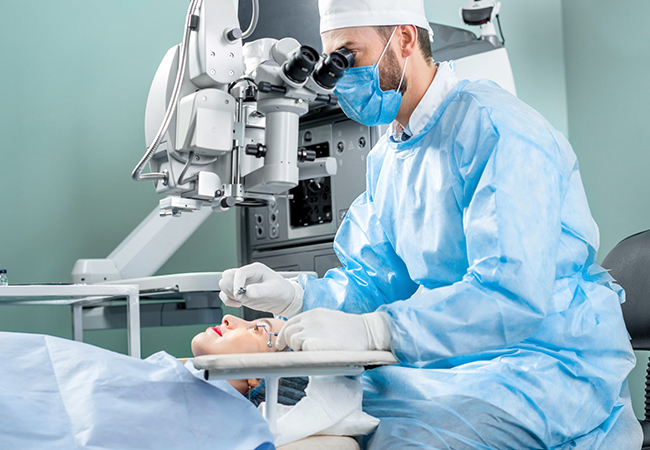 Operating theatre dedicated to ophthalmology
The centre is equipped with an operating theatre entirely dedicated to outpatient ophthalmic surgery, such as: cataract surgery, intraocular injections for the treatment of AMD, reconstructive and aesthetic eyelid surgery, retinal surgery, corneal surgery, glaucoma surgery.
Treatments for everyone
The CNVO has all the necessary equipment to medically evaluate the vision of adults and children, in order to detect and treat any ocular pathology. Depending on this assessment, an optical correction may be prescribed (glasses, contact lenses, other...) or a more in-depth assessment may be considered.
A fundus examination, requiring dilation of your pupil with eye drops, for a retinal examination, may be necessary. Warning: it is recommended to wear sunglasses after this examination as your eyes will be temporarily dazzled by the light. Driving is also forbidden for the next 4 hours.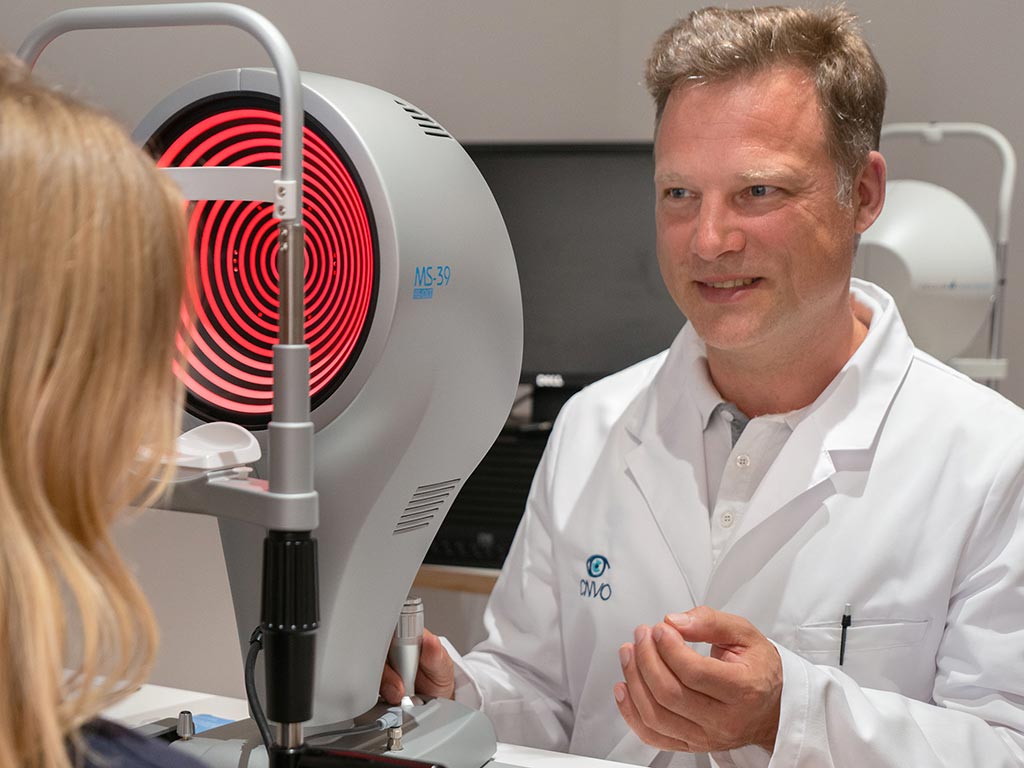 Magali Johansen
23/04/2023
Easy access, friendly staff
reinegger linda
05/04/2023
I am completely satisfied to have discovered this ophthalmology center, ALL the staff is top notch, from the reception to the various pre- and post-operative follow-ups, with various advice and suggestions. Thank you to this ensemble for existing in Yverdon-les-Bains. L. Reinegger.
Excellent welcome, very friendly staff, no delays, Dre Calci very competent and also very friendly.
Stéphanie Kauer
30/12/2022
Laser surgery for myopia After hesitating for a long time between several ophthalmological centers, I finally decided to put my trust in Dr Martin and his team... And I don't regret my choice at all! All the staff were attentive, caring, encouraging and reassuring, which was very important for me as I'm a rather anxious person. The operation went very well: quick and painless. The regular post-operative check-ups and the possibility of calling if necessary enabled me to make the best of my convalescence. Today, after almost 6 months of surgery, my eyesight is incredible! The operation was a real rebirth for me! No more contacts or glasses! If you're hesitating, don't hesitate any longer! Might as well make the most of this operation as long as possible!!!!
Vanessa Galand
29/11/2022
Very good center and Mr Martin is adorable as anything. I find them very professional and attentive. I recommend this center
Dr Martin is superbly competent and full of humor, which makes the medical visit super fun as well as being useful.
Very welcoming place, very friendly and professional staff. Accessible for people with reduced mobility. Close to public transport.